WE BUILD
Integrations on Zapier
We optimize daily routine and automate your business workflow by creating automated scenarios on Zapier.
ZAPs built by experts
Sync with more than 3000 applications
Connecting third-party applications via API
With code elements
Including the guarantee from 30 days and 12 months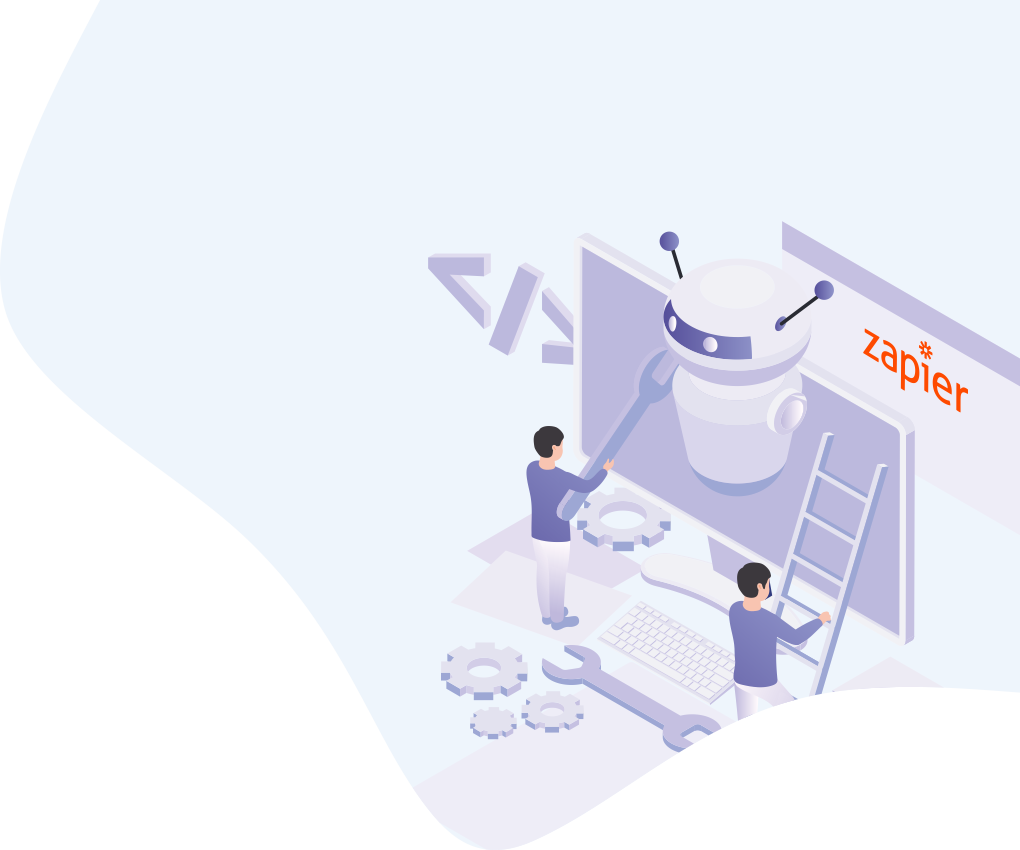 BUSINESS PROBLEM-SOLVING
Complete Zapier setup services.
As a web development agency, we not only connect the applications available in the platform, but also integrate and link third-party applications via API. For more complex scenarios, we add coding elements (using the JavaScript code elements).
Choosing an individual solution
We will advise which of No-Code solutions is best to use for your workflow automation:
Zapier, Integromat
Custom solution development using the code
Or a combination of these options Editable settings
Using Zapier, business process automation becomes transparent and understandable. Automation scenarios on Zapier are completely open, and you can edit the settings at any time. Support and maintenance
After the automation scenario setup, we will provide detailed instructions with comments and explanations on how the automation scenario works. To make it easier for you to understand the settings and their editing.
Get a Zapier Setup Quote Now.
PORTFOLIO
Automation workflows built on Zapier.
Use Zapier capabilities in your daily work. Automation scenarios allow optimizing work processes, save time, create consistency in work, and reduce the risk of human error. It allows focusing on more important tasks.
Shopify sync with bookkeeping application
Custom forms processing on Webflow
New rows on Google Spreadsheets
Email data extraction
Custom data processing using JavaScript
Data sync with Wave
New order processing in Shopify
Data extraction from Gmail messages
Building IF / ELSE logic in Zaps
File upload to Google Drive and display on Google Spreadsheets
SUITABLE INTEGRATIONS
Zapier's capabilities.
More than 3000 apps are already integrated and available on Zapier. Native integrations in categories like: Accounting, CRM & Marketing, Email automation & Ecommerce.



Check out the extended list of possible integrations here.
Official Integromat partner in Latvia
Proven expertise
We are the official partners of Integromat in Latvia and provide full support in working with this platform.
Check our profile on Integromat website
Help in building workflows
Consultations on the platform operation
Support and training
Official Integromat partner in Latvia

Contact us.
To discuss Zapier capabilities for your workflow automation
OUR APPROACH
How we work.
The average project development time is about 1 week from approval to launch.
Approval - 1 day

We confirm the tasks and goals, and determine the deadlines. We distribute the project according to the Agile method into development and payment stages.

Development - 4 days

We connect your applications to Zapier. We deal with third-party API documentation; Test incoming and outgoing data; Create the correct variables and transformations.

Cyclic testing - 3 days

We check the script work using test or real data. We do this accurately to make sure that the script is working correctly in a wide range.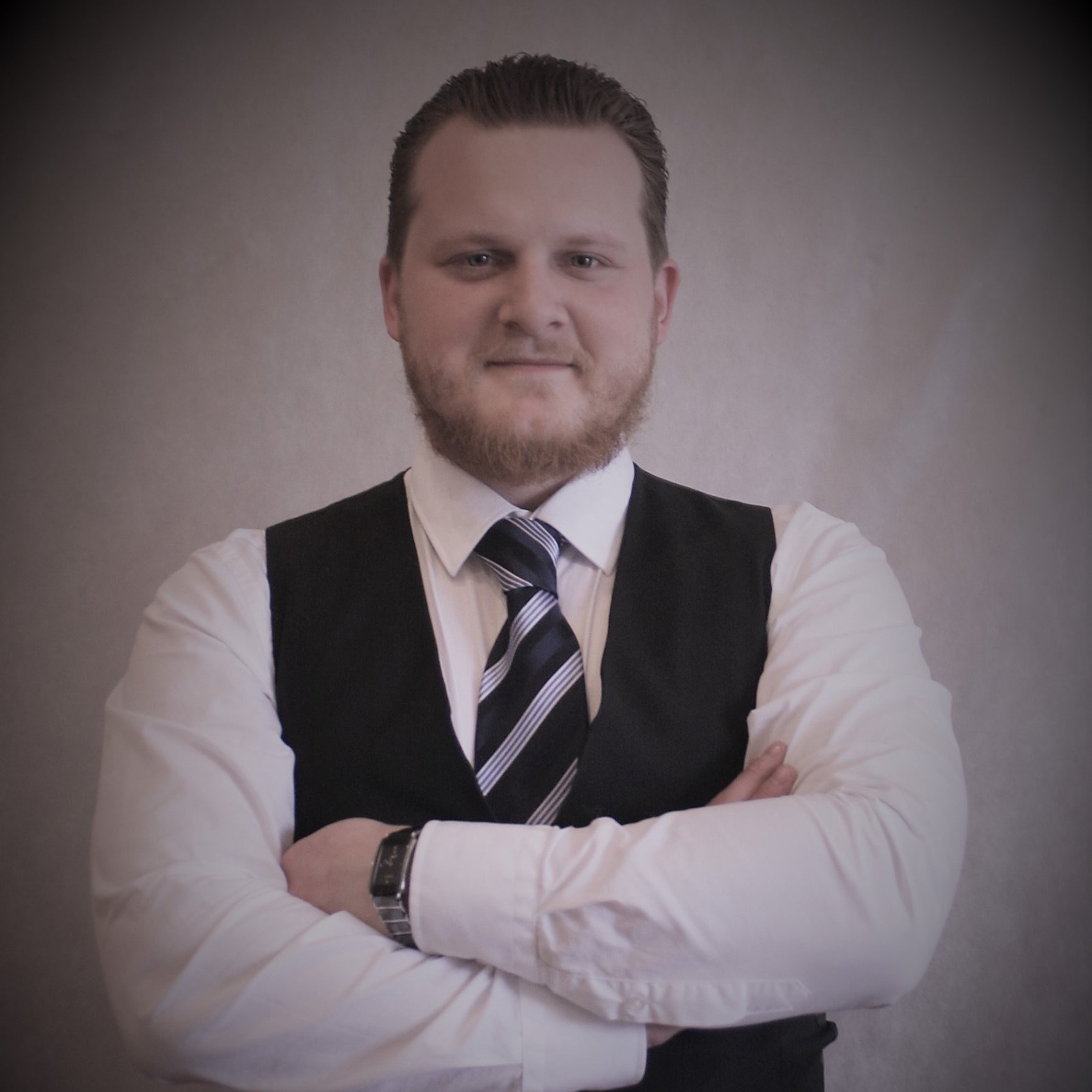 SERVICE

I will help you to find a tech based solution for your business needs. And provide you software consulting services to find the best solution for your project.

LANGUAGE

English, Latvian, Russian

TIMEZONE

Eastern European (UTC+3)

CELL PHONE

DIRECT EMAIL
We fix the price at the beginning
Before starting the development process, we will make you a bid, which includes the final costs and delivery terms.

At the second stage, we create a brief or technical task (if the implementation takes place in milestones). At this stage, we describe in detail developed functions and page structure. We fix this data and the final price in the BIYRO project management system without the possibility of editing.

No additional payments are required in this case. The cost is fixed until the end of the work.
SECURE DEAL
On time development within the fixed budget.
We apply the necessary activities to ensure confidentiality and follow the GDPR regulations. When working with confidential data, we sign a non-disclosure agreement (NDA).
Quick launch
Prompt start of work without long waiting - within 3 days
Price and terms
We fix the price and approve the terms at the first project stage
Guarantees
We provide a guarantee from 30 days and 12 months
Frequently asked questions.
How much does it cost to build a scenario on Zapier? (pricing)

The set-up cost depends on the number of factors: the number of applications used; the actions used in every application; data mapping between the applications.

For example, if you need to include some specific application into your scenario, that is not listed on Zapier, that should be connected in a general way using their API.

There may be a case when an application is already connected to Zapier but the required function is missing.

Data mapping is about how the data should come from some cells and go to others. The more data and its transformations, the more time it takes to develop.

Simple automation scenario developing cost: $150.
Medium difficulty: from $300.

If you need just to connect two applications, the free plan will be a good choice.

For other cases, the base plan of $20 per month is usually enough.

For detailed information, please check

Zapier website

.

What should I choose Zapier or Integromat?

Both platforms have significant differences. For example, Zapier has more integrations available compared to Integromat. The logical answer is that the choice depends on your tasks.

For example, in Zapier, JavaScript code can be added to ensure a flexible data transformation.

But Integromat provides more control over the script.

Which solution is better - No-Code or coding?

Here we should think about the future. If you plan changing your automation scenario regularly, and you want to have a user-friendly interface, then it's better to use NoCode solutions. Such as Zapier or Integromat.

For example, you have an email sending scenario. After a while, you decide to change improve your texts in it. You can do this yourself through Zapier/Integromat.

However, if changes are not planned or are planned extremely rarely, it makes sense to consider the option of writing code that will automatically perform the same functions.

In this case, we move all important variables into a separate block and provide you with editing instructions. Therefore, it will be possible to make changes at any time.

It should be added that you significantly save on a monthly subscription, as it is not required for the code to work.

How is the guarantee applied?

The guarantee is a period of time, during which we are responsible for the developed software defects, if they arose through no fault of the customer.

Therefore, if there are any errors during the guarantee period, inaccuracies or inconsistencies with the technical task or its description, such updates are free of charge.

We also offer an extended guarantee - guarantee period extension. This is an additional service with separate payment terms. The monthly payment is agreed individually for each project.

BIYRO is the project management system that we use to make development deals.

Making a deal through the BIYRO system provides several strategic advantages:

The system generates all the necessary documents automatically.
We get your payment only after your confirmation. Until then, it is stored on the platform.
The terms are fixed in an annex to the contract.
A refund is possible if we, for some reason, do not complete the project in full and before the deadline.

We provide the secure deal concept.

Payment through BIYRO:

1) We create a project indicating its description, terms and payment terms.
2) You will get an invitation by email.
3) After your project confirmation, you make the first milestone payment to the BIYRO account.
4) The project is starting automatically.
5) We get payment only after your confirmation of the work performed. REVIEWS
What our Customers are saying.
SkandiMotors

Latvia
Izveidojās ļoti veiksmīga un konstruktīva sadarbība. Darba uzdevums tika izprasts, piemeklēts labākais iespējamais ri...
Owner, Financial Services Company

Latvia
Thanks to 2410, the client's business has been automated and their productivity has increased by more than 80%. The c...
lolarocks2019

United Kingdom
It is always great working with Roman, He makes it clear what can be done and executes with extreme efficiency a true...
oppermancw

South Africa
Extremely fast response, delivered ahead of time. Even responding on feedback after initial delivery was nearly insta...
wdwitte

Netherlands
Roman is very good at communicating and narrowing down the job as clear as possible to assure to get the job done on ...
katarinaslemeni

Slovenia
Roman did a good job. Would recomment him.
renatoarrigo

Italy
Fast and professional
derwerbemarkt

Germany
Absolutely perfect work. Easy work together. Listened exactly and finished the work which we wanted
jeffreyito

United States
Excellent!
devonnerw

United States
Provided EXACTLY what I was looking for and more! I will order again!
swingasher

United States
good guy to work with
hlegaux

United States
Really great work. Fast and professional. I will be a repeat customer.