PROFESSIONAL
Website development
We create functional, high-quality websites with a full-fledged control panel on the WordPress platform.
To promote your business
With nice looking design
On WordPress & WooCommerce
With 12-months guarantee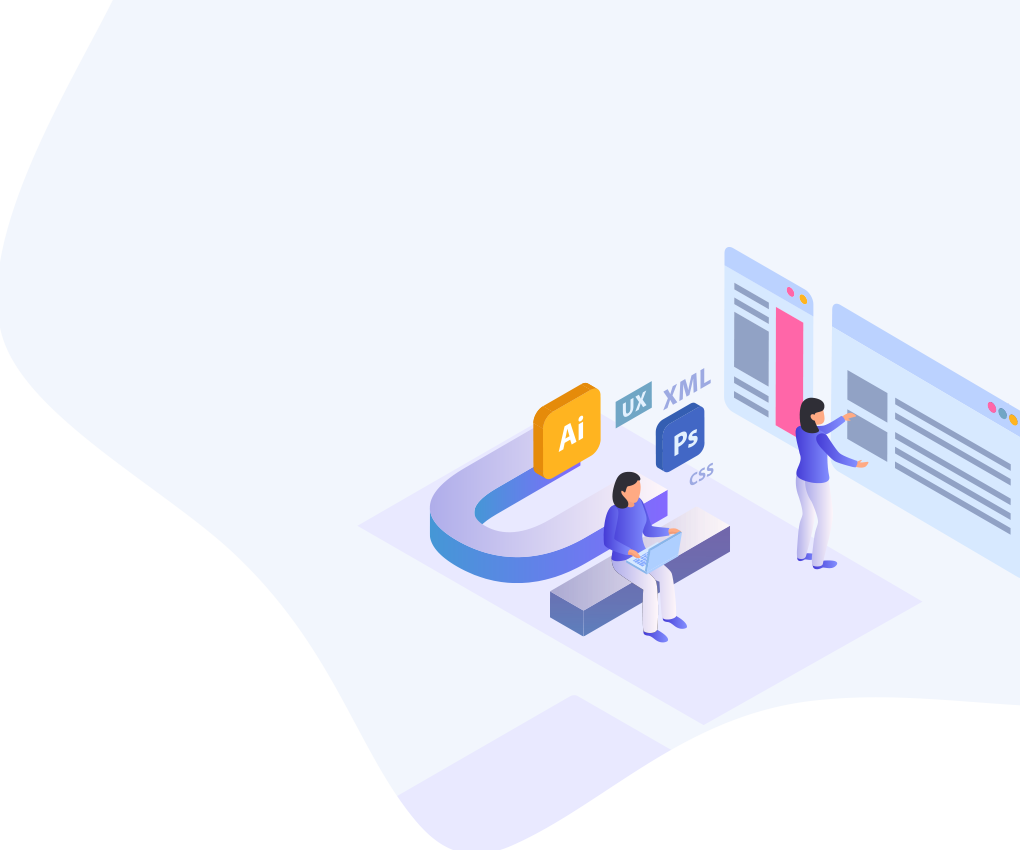 FULL RANGE OF SERVICES
From development to maintenance.
We provide a full range of services: from prototyping and development to website support and maintenance.
1.Design
A professional template or a unique design development
2.Programming
Website development and customization based on the WordPress platform
3.SEO and content
Keyword research and website content filling
4.Support
WordPress consulting and monthly support DESIGN
Personalized design
There are thousands of professional templates available for the WordPress platform that can be adapted to meet your business needs. We also provide design development from scratch.
What a modern website consists of:
Strategic planning - a well-designed and convenient site structure for users and clients


High-quality content - unique texts, professional images, forms and structured content


Responsive design - website should display correctly on different devices with different screen sizes


SEO optimization - to make your website more visible


High speed - fast hosting and optimized content
FUNCTIONAL
Advanced site functions
The website must solve business problems. The functional part is responsible for this.
If you need to add new sections that are not designed, we create them in accordance with the general design concept. Additionally, we develop plugins to provide the site with interactive elements and animations.
We expand the capabilities of your website:
We create plugins according to WordPress coding standards, open source and settings sections


Add new sections in accordance with the general design concept


Improve the checkout process for advanced shopping experience


Add third-party integrations to automate business processes
Developed 50+ WordPress plugins during the last year
SUPPORT
Testing and support
We involve experienced QA testers for website testing. Testing process includes: checking the responsiveness of the layout, the work of forms, animation effects, links, etc. on different devices at different screen resolutions, operating systems, browsers.
The results are available after the first milestone development: you will get the full access to the website's test version.
We provide:
Demo version to demonstrate the proof of work


Website migration to your hosting (always included in the project costs)


Consultations to answer your questions


Technical support


Future updates

Get a website development quote.
Don't have a technical task? We will develop it and provide you for agreement and approval.
YOUR FULL FEATURED WEBSITE
Why WordPress?
WordPress is a flexible open source content management platform, that is a great solution to build a full-fledged multifunctional website. Thanks to the standardization, you are not locked by a single vendor, and you can involve other developers quite quickly.
Content management system
Using WordPress you can easily add, edit and remove your site pages and posts. Add images, embed video files and extend your website functionality.
Languages
You can add unlimited number of languages and display your website in multilingual format.
SEO optimization
Using one of SEO plugins, you can extend your website SEO and optimize your positions on Google search.
Design variations
You can use built-in WordPress search function to find a free template. And import a ready-made professional template.
Open source
One of the core benefits of WordPress is standardization. Thus your are not locked by a single vendor and you can use other developer services in future.
Social media integrations
Using special social media plugins, you can easily add social sharing buttons and connect your website to your social media profiles.
Email marketing
You can easily add subscription forms to collect your clients email addresses. And use this for your email marketing campaigns.
Extended functions
There are more than 60 thousands of free plugins available for WordPress. You can use them to extend your website functionality.
Gallery
Easy to use gallery to store your images and video files. You can use your multimedia to display on your pages or posts.
E-commerce store
You can convert your website into a e-commerce store even in future. Just using WooCommerce plugin.
WORDPRESS VS CLOUD
Comparison of platform selection approaches.
WordPress
Like paid cloud solutions, WordPress is constantly being updated and improved. It is free and open source.
Easy to edit
Free platform
No limited number of pages
Full control over content, structure and management
More than 60 thousand free plugins available
Your own add-ons
Can be transformed into an ecommerce store in future
Cloud solutions
For example: Mozello, Tilda, WIX, SquareSpace, Webflow and other SaaS solutions with different pricing plans.
Easy to edit
Advanced plan costs money
Restrictions in structure, content and design
Lack of complete control
Many solutions cost extra money
Limited range of plugins
Some plans restrict the number of products OUR APPROACH
How we work.
The average project development time is about 4-5 weeks from approval to launch.
Approval - 1 day

We confirm the tasks and goals, and determine the deadlines. We distribute the project according to the Agile method into development and payment stages.

Technical documentation - 7 days

We draw up a technical task, describing in detail the system modules, their functionality and purpose for different levels of users.

Project launch - same day

We launch the project in the BIYRO project management system and send it to you for confirmation. Then we start working on the first stage of the project.

Visual part - 7 days

Design / template preparation and basic WordPress website setup. Filling the website's pages with texts and images.

Functional development - 7 days

We develop and install plugins, create additional effects and animations of elements. Including free implementation of additional functionality.

Full testing - 5 days

We check the quality of the website on different devices, browsers and screen widths. As a result, we set up a test WordPress site with as a proof of work.

Project confirmation - the same day

Having tested the ready website, you can confirm the project or ask for a revision.

Add-ons - individually

We also offer to supplement the project (if necessary) with security plugins, SEO optimization, multilingual support, social media integration.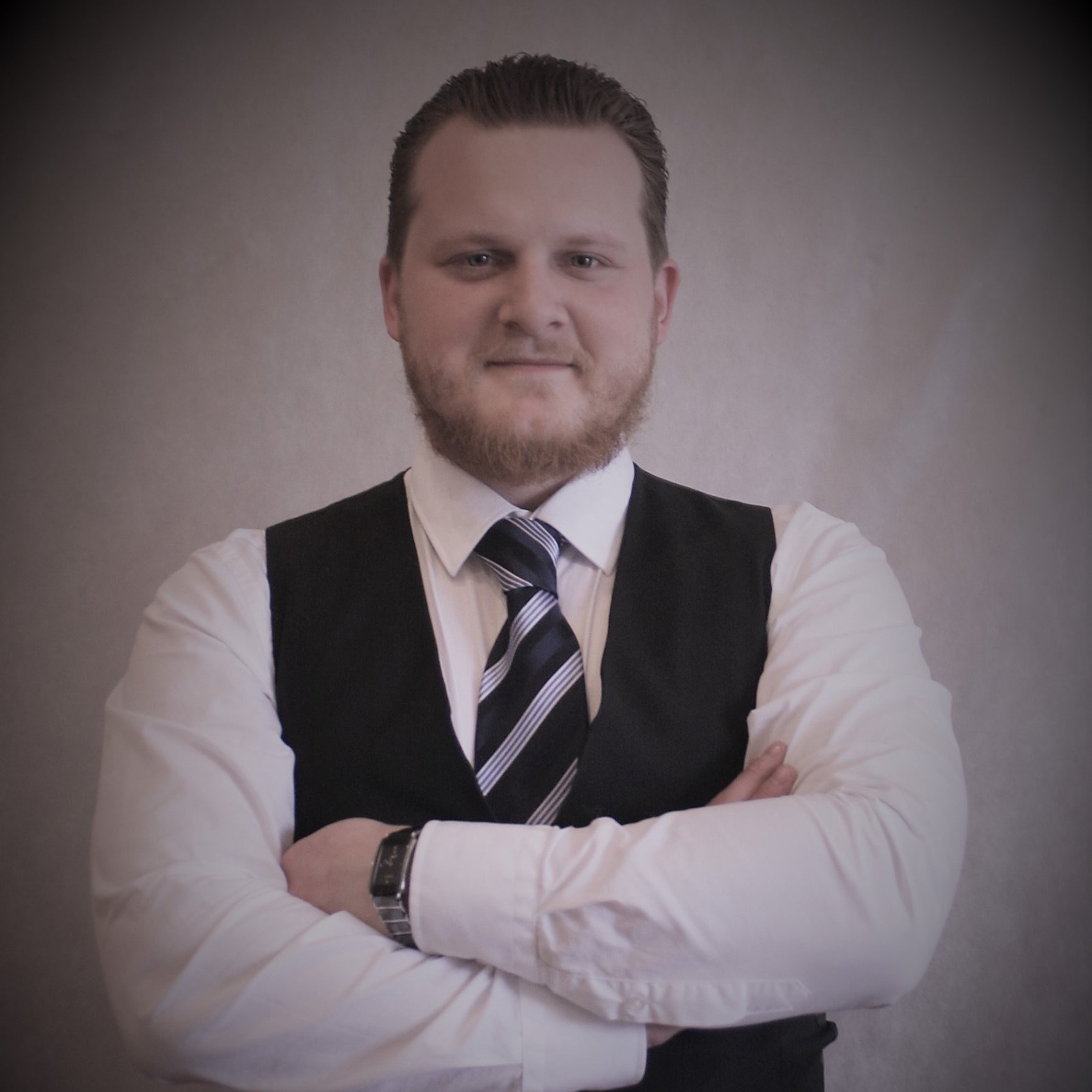 SERVICE

I will help you to find a tech based solution for your business needs. And provide you software consulting services to find the best solution for your project.

LANGUAGE

English, Latvian, Russian

TIMEZONE

Eastern European (UTC+3)

CELL PHONE

DIRECT EMAIL
We fix the price at the beginning
Before starting the development process, we will make you a bid, which includes the final costs and delivery terms.

At the second stage, we create a brief or technical task (if the implementation takes place in milestones). At this stage, we describe in detail developed functions and page structure. We fix this data and the final price in the BIYRO project management system without the possibility of editing.

No additional payments are required in this case. The cost is fixed until the end of the work.
SECURE DEAL
On time development within the fixed budget.
Get a functional professional website with a full-fledged control panel with no vendor lock.
We guarantee full implementation within the stated period. Otherwise, we will give the money back.
Quick launch
Prompt start of work without long waiting - within 3 days
Price and terms
We fix the price and approve the terms at the first project stage
Implementation
Product readiness according to the goals - 4-5 weeks

Get a personalized offer.
Book your free 15-minute meeting within the next two hours.
How much does it cost to develop a website? (pricing)

The development cost directly depends on the range of required services. It can be a website template or a unique design development according to WordPress standards.

Approximate development costs by process:

1) Basic WordPress setup with template installation: about $400 (depends on the specific template).
2) Functional development: from $150/ medium complexity plugin development.
3) WordPress template development based on a mockup / layout: about $900.
4) Website design development from scratch: from $1800.

In total, the total website development comes from $400 to $2200.

Also, the website development can be extended by related services: content filling, texts translations, SEO research, interactive and other visual effects.

What if I need to make corrections during the development process?

Especially for this reason, we use the quotas' concept supplied by the project management system

BIYRO

. For each milestone, we agree on a certain number of quotas that you can "exchange" for any free changes within the project.

Quotas allow you to request any changes with no additional costs.

Therefore, if you want to change something during the development process, this can be done immediately after the certain milestone completion.

Can you copy / move a website from another platform to WordPress?

The short answer is yes.

However, from a technical point of view, this process is not about copying or transferring files. Each platform has its own standards and code structure.

Therefore, it is technically impossible to use a WIX template directly on WordPress.

Therefore, a transfer is actually a website development from scratch. Starting with creating a template for WordPress (based on your design), functional part (setting up forms, slideshows and other interactivity) and filling in content.

Which hosting is the best for a WordPress site?

Choosing the right hosting is important for the fast and correct work of your website.

If possible, we recommend selecting a specialized hosting plan - designed for hosting WordPress sites. Most hosting companies provide a hosting plan that is optimized for hosting WordPress / WooCommerce sites.

The next level is hosting your site on a virtual server (VPS). For example,

DigitalOcean

solutions.

WordPress vs cloud solutions (Mozello, Tilda, WIX, SquareSpace, Webflow)

It depends on your goals. If you need to place one or two pages to publish information about your products / services, or to present your business, then these cloud solutions will be more profitable for you rather website development.

However, if you use your site as a business tool and regularly publish information on it, then WordPress is a great way to start.

Each cloud platform has its own specific restrictions and payment plans. Therefore, worth paying attention not only to the functionality provided and the availability of templates, but also to how much such a site will cost in the next three years.

Do you move the source code to my hosting?

Of course. We transfer of all the source code, as well as to launch the website online after the development process is finished. It is included in the base pricing.

What are your payment terms?

We recommend making a deal through the

BIYRO

project management system. It automatically creates all the necessary documents and also provides the additional security.

The project is divided into development stages (milestones) with agreed payment and delivery terms. We confirm the total number of milestones before launching the project. Payment steps can be either 20% or 50% or 100% of the total project budget.

Your payment is stored on the

BIYRO

and becomes available to us only after you confirm the project.

Whether if the project was not delivered or was delivered with a delay, you can always request a refund from the

BIYRO

platform directly.

What if I don't have a technical task (TT)?

In most cases, we write a technical assignment from our side. To get started, we only need the general concept of the project.

Even if your website has stopped working, and you have lost all access credentials, there are certain actions that will help to restore your site to work.

You should define a list of those functions or tasks that need to be fixed.

Based on this list, we will make a fixed price offer.

Contact us

to discuss the details.

Do you develop websites without WordPress?

Indeed, sometimes using the WordPress platform is not technically justified.
One of the factors is purely economic. When the total plugin development costs (to provide all the required functionality) is several times higher than building a website from scratch.

For such cases, we use the principle of expediency - and we will advise you creating a website from scratch, without using the WordPress CMS.

How secure is WordPress / WooCommerce?

WordPress is constantly growing. And website protection is one of the top priorities for the WordPress developer community.

After our project is finished, we will provide a number of recommendations for your website protection. Such recommendations include certain hosting settings and a list of plugins that will protect your website from hackers and viruses.

Do I need technical skills to manage a WordPress site?

You don't need any technical skills to manage your WordPress / WooCommerce website.

You can add products, create and edit website pages very easy. The process is organized as intuitively as possible. In addition, WordPress is constantly developing new solutions to simplify the content management processes.

Technical skills will be useful if you want to develop a plugin for your site yourself, or set up some specific integration.

How is the guarantee applied?

The guarantee is a period of time, during which we are responsible for the developed software defects, if they arose through no fault of the customer.

Therefore, if there are any errors during the guarantee period, inaccuracies or inconsistencies with the technical task or its description, such updates are free of charge.

We also offer an extended guarantee - guarantee period extension. This is an additional service with separate payment terms. The monthly payment is agreed individually for each project.

BIYRO is the project management system that we use to make development deals.

Making a deal through the BIYRO system provides several strategic advantages:

The system generates all the necessary documents automatically.
We get your payment only after your confirmation. Until then, it is stored on the platform.
The terms are fixed in an annex to the contract.
A refund is possible if we, for some reason, do not complete the project in full and before the deadline.

We provide the secure deal concept.

Payment through BIYRO:

1) We create a project indicating its description, terms and payment terms.
2) You will get an invitation by email.
3) After your project confirmation, you make the first milestone payment to the BIYRO account.
4) The project is starting automatically.
5) We get payment only after your confirmation of the work performed.
PORTFOLIO
Examples of work.
Among the developed projects: Pixel Perfect templates for WordPress, plugin development, WordPress automation and WooCommerce projects. REVIEWS
What our Customers are saying.
SkandiMotors

Latvia
Izveidojās ļoti veiksmīga un konstruktīva sadarbība. Darba uzdevums tika izprasts, piemeklēts labākais iespējamais ri...
Owner, Financial Services Company

Latvia
Thanks to 2410, the client's business has been automated and their productivity has increased by more than 80%. The c...
lolarocks2019

United Kingdom
It is always great working with Roman, He makes it clear what can be done and executes with extreme efficiency a true...
oppermancw

South Africa
Extremely fast response, delivered ahead of time. Even responding on feedback after initial delivery was nearly insta...
wdwitte

Netherlands
Roman is very good at communicating and narrowing down the job as clear as possible to assure to get the job done on ...
katarinaslemeni

Slovenia
Roman did a good job. Would recomment him.
renatoarrigo

Italy
Fast and professional
derwerbemarkt

Germany
Absolutely perfect work. Easy work together. Listened exactly and finished the work which we wanted
jeffreyito

United States
Excellent!
devonnerw

United States
Provided EXACTLY what I was looking for and more! I will order again!
swingasher

United States
good guy to work with
hlegaux

United States
Really great work. Fast and professional. I will be a repeat customer.