Saying that technology influenced the business and corporate landscape is such an underrated statement. Whether we admit it or not, most companies are where they are today thanks to technological innovations such as software, eCommerce platforms, and more. Digital products are basically a must now, that's why I'm here to help. Hello! I'm Roman, a programmer ready to help you with everything you need.
At 2410, I make sure to get the job done. That's why it's with great pleasure that I announce my recent recognition in The Manifest's inaugural awards. My company was officially hailed as Estonia's best recommended eCommerce developer for 2021!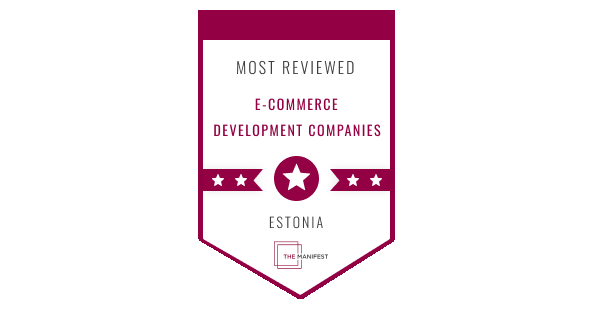 To give context, here's a brief timeline of this fun journey. In 2014, I set out to help businesses and consumers get the most out of technology. My mantra is simple, and that is to get the job done from start to finish. Over the years, I've created countless online shops, corporate websites, one-page sites, ERP systems, WordPress plugins, and so much more.
Clients from all over the world love working with 2410. My clientele includes promising startups and big corporations from the United Kingdom, South Africa, the Netherlands, Slovenia, and more. Thanks to their support, 2410 has gained the attention of several industry leaders and experts.
This 2021, The Manifest officially named 2410 as one of Estonia's best recommended and reviewed eCommerce developers! For those who don't know, The Manifest is a prominent B2B blog platform located in the heart of Washington DC. The site is known for its dedication to providing critical information and wisdom to corporate buyers and service providers.
It is a huge honor for me to be recognized as one of the best. Despite the numerous competition out there, 2410 continues to make waves. This recognition is a great kick starter to the fourth quarter of the year!
Got a project in mind? Let me know all about it! Drop a line or ring a call. Let's discuss your task.